Attorney


Bhavini Tara Shah, Esq.
A reputation based on results for over 27 years
Experienced • Understanding • Dedicated • Knowledgeable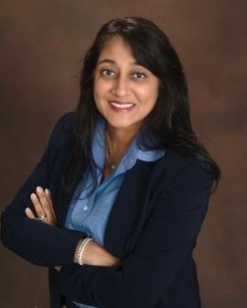 As an experienced attorney, I am pleased to offer legal guidance to clients throughout New Jersey, especially within the Edison, Union County, Somerset County and Middlesex County areas.
My knowledge of various legal practice areas, combined with my courtroom experience and extensive negotiation skills, allows me to help you address even the most complicated legal proceedings relating to a number of issues, including family law matters, residential and commercial real estates, small business and commercial transactions, personal injury cases, municipal law concerns, and real estate transactions. I also offer mediation services in cases where appropriate.
Licensed to practice law in New Jersey courts. I strive to offer insightful and personalized guidance you should expect from your lawyer.
More About Bhavini Tara Shah
After obtaining my law degree from Syracuse University, I clerked for two judges simultaneously and worked for two law firms before opening my own firm in Edison in an effort to provide high quality and understanding legal guidance to each and every client I represent. I am selective of the number of active cases at any one time so I can dedicate the appropriate time to your case matter providing individualized attention. In an effort to provide individualized and effective services to my clients, I continue to hone my legal knowledge by remaining active with many legal associations and activities, including:
Middlesex County (Member, Family Law Section) Bar Association
New Jersey State Bar Associations
New York State Bar Associations
Master in the Aldona E. Appleton Inn of Court
Family Mediation Training, New Jersey Institute for Continuing Legal Education, 2004, 2019
Appointed as an Early Settlement Panelist in Middlesex County, 2006–present
Attorney for the Edison Democratic Organization, 2009–2019
Edison Zoning Board Member until 2019 and Vice Chairperson since 2016 to December 2017
Attorney for the Edison Zoning Board of Adjustment, December 2017- present
Attorney for the South Brunswick Zoning Board of Adjustment July, 2021 to present.
Testimonial Reviews
You can share your review of your legal experience with Bhavini Tara Shah on AVVO Reviews.